PROMOTIONS and EVENTS
EVENTS / APPEARANCES
Education and information sharing helps to explain and ultimately demonstrates the valuable therapy of reflexology. Consequently I often speak or provide demonstrations at various corporate and community events, where I am often encouraged by the positive response when participants realise that reflexology is not just merely a good foot massage.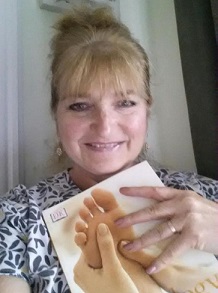 May 5th Wellness Day held in Waterloo area demonstrating reflexology to eager participants.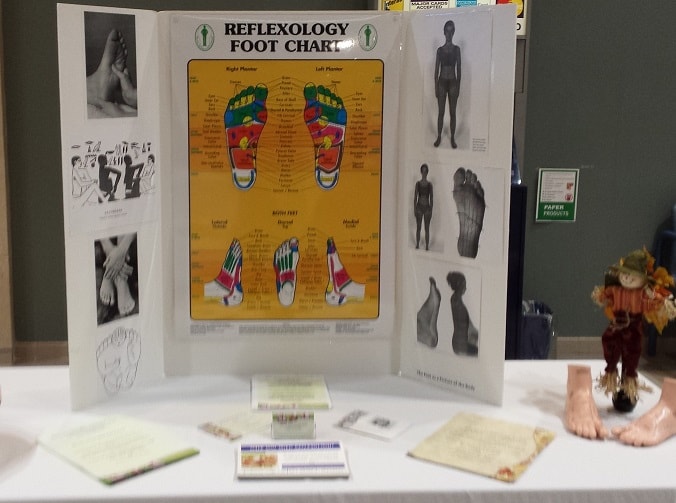 Providing information about Reflexology at Employee Health Fair in Guelph.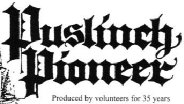 Ask the Expert. Article published in Puslinch Pioneer. Click to see article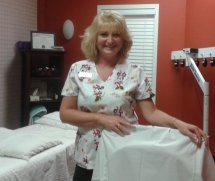 "Charity Practitioners Day" at The Rock Spa in support of Kitchener women's shelter Under One Roof.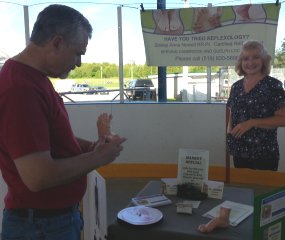 Offering information and answering questions about reflexology at Aberfoyle Farmers Market community service booth August 10th to interested patrons.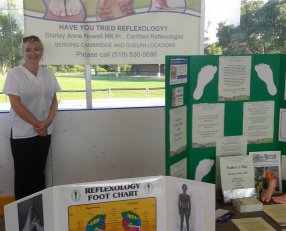 Aberfoyle Farmers Market is home to local farmers and producers who are passionate about their products. Attending the community service booth On June 15th.

Health and Wellness Show at Kitchener Market.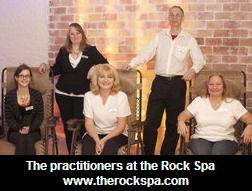 Open house celebration at the Rock Spa (Stonebridge Imports) write-up in Snap Kitchener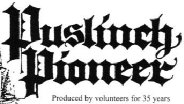 Those lazy, hazy, crazy days of summer. Article published in Puslinch Pioneer. Click to see article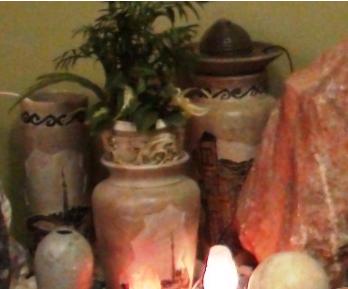 "Woman's Celebration Day" at The Rock Spa in Kitchener at 396-B Victoria Street North in support of Woman's Crisis Services. Offering many complimentary services including Reflexology, Yoga, Massage Therapy, Salt Therapy Room and much more.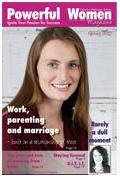 Article about Working From Home published in Powerful Women magazine


Article about Motivation published in Powerful Women magazine